Do you have your own blogs? If yes then are you aware howe to make money by posting at those blogs?
You must be thinking how is it possible to get paid for blogging? Yes its true and I really found this a great way to earn from you home. All you need is couple of blogs which you post regularly and join review website and advertisers network who look for bloggers to post erviews regarding their products, services or website. There are lots of sucha websites avaialable and I am metioning about few of them below for your reference.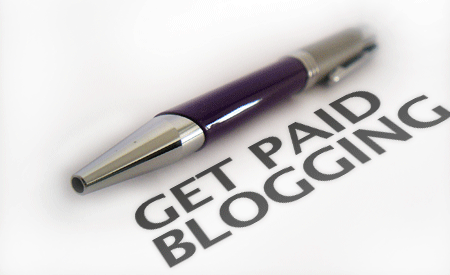 1) http://www.BloggerWave.com : Register, select, maek a post and get paid.
2) http://www.LoudLaunch.com: Here you need to have verified paypal account and a blog that atrleast two months old.
3) http://www.Blogvertise.com: Join and get your website/blog approved.
4) http://www.PayU2Blog.com: Require blog to be 3 months old minimum. Account must be approved.
5) http://www.SponsoredReview.com: Nice network.
6) http://www.Blogitive.com: Variety of jobs avaialable like ghost bloggin, PAID RSS, commnet moderation etc.
7) http://www.ReviewMe.com: Monthly payment system adn you can from 20 to 200$ per review.
8) http://www.PayPerPost.com: No approval system, join and start takin offers.
9) http://www.BuyABlogger.com: just join and chefk the simplicity of this site.
10) http://www.BlogPostsForSale.com: Great network.
11) http://www.Smorty.com: Offers blog posts, PPC ads etc. Weekly payment.
12) http://www.blogitive.com: Paid per posting.
13) http://www.blogtoprofit.com: Connect with advertisersinterested in sponsoring your blog.
14)http://www.paymetoblogaboutyou.com: Negotiate directly witrh advertisers.